Down and out, Tchitchikov meets Aris' chihuahua, the noble warrior Achilles.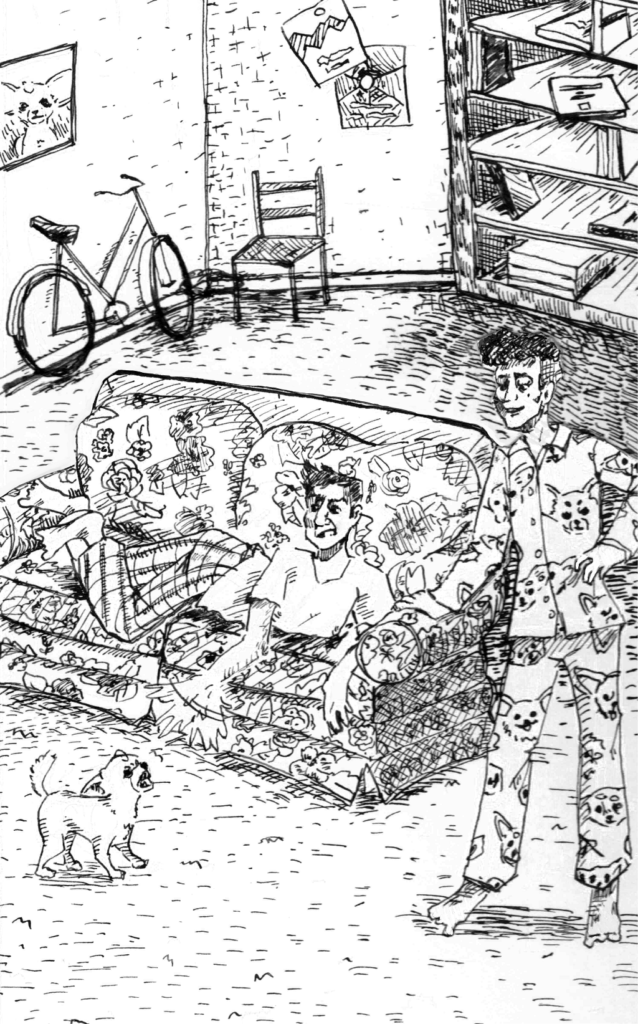 Tchitchikov awoke to the high-pitched yelp of a chihuahua mix. It growled and barked and, satisfied that it could do so with utter impunity, nibbled aggressively at Tchitchikov's hand hanging over the edge of a rather uncomfortable couch.
The chihuahua mix soon discovered it was inaccurate in its assessments of Tchitchikov's helplessness.
"Fie! Blasted hell-hound, be rid of me!" He batted it away.